Qatar is one of the most beautiful territories in the Persian Gulf that combines luxury and adventure. Discover things to do and places to visit for the perfect vacation in Doha.
Qatar is the destination of choice, amazing experiences, local cuisine full of flavor, cultural activities at reasonable prices… In short, plenty of activities and places to discover for a complete change of scenery. Moreover, Qatar is one of the safest destinations in the world. A warm welcome and local culture are on the program upon arrival. Follow our guide to prepare your stay in Doha!
See also
1. Have a picnic at Mia-Park in Doha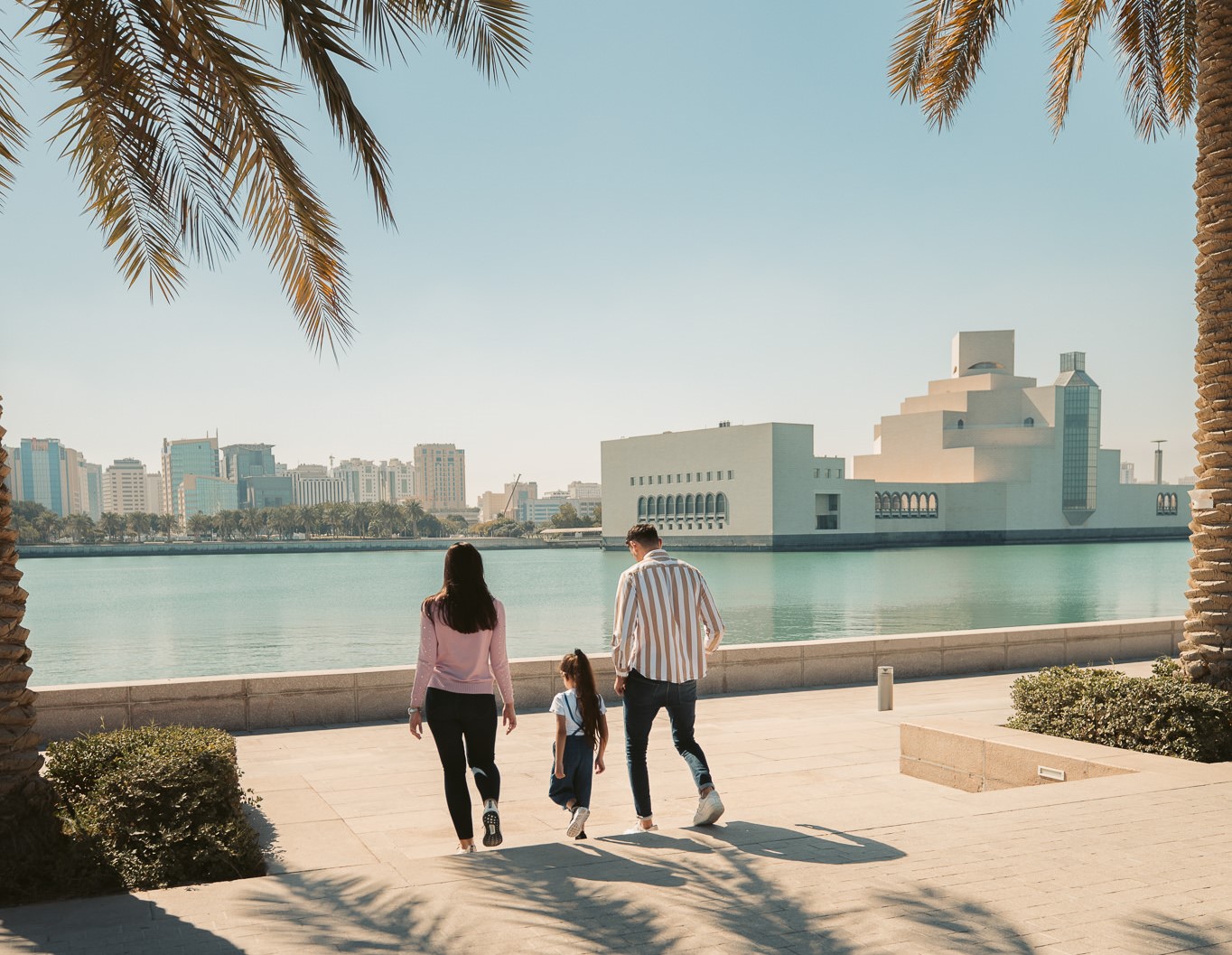 Family walk in Mia-Park in Doha. Credits: Qatar Tourist Board
Mia Park is located next to the Museum of Islamic Art and offers a beautiful view of the Doha skyline. This place is full of green spaces, leisure activities, not to mention a beautiful view of the Doha West Bay skyline. If you are going to Doha with your family, know that you will find playgrounds for children completely free of charge. Whether it's a picnic to admire the Doha skyline, a walk to enjoy the sunset or a drink on the terrace with friends, Mia-Park is the best vantage point in town. Don't forget your camera!
Are you a little hungry during your walk? In this park you will find a large selection of kiosks and cafes for a snack or a drink. In terms of activities, there is something for everyone: kayaking, rowing, etc.
2. Visit the National Museum of Qatar designed by Jean Nouvel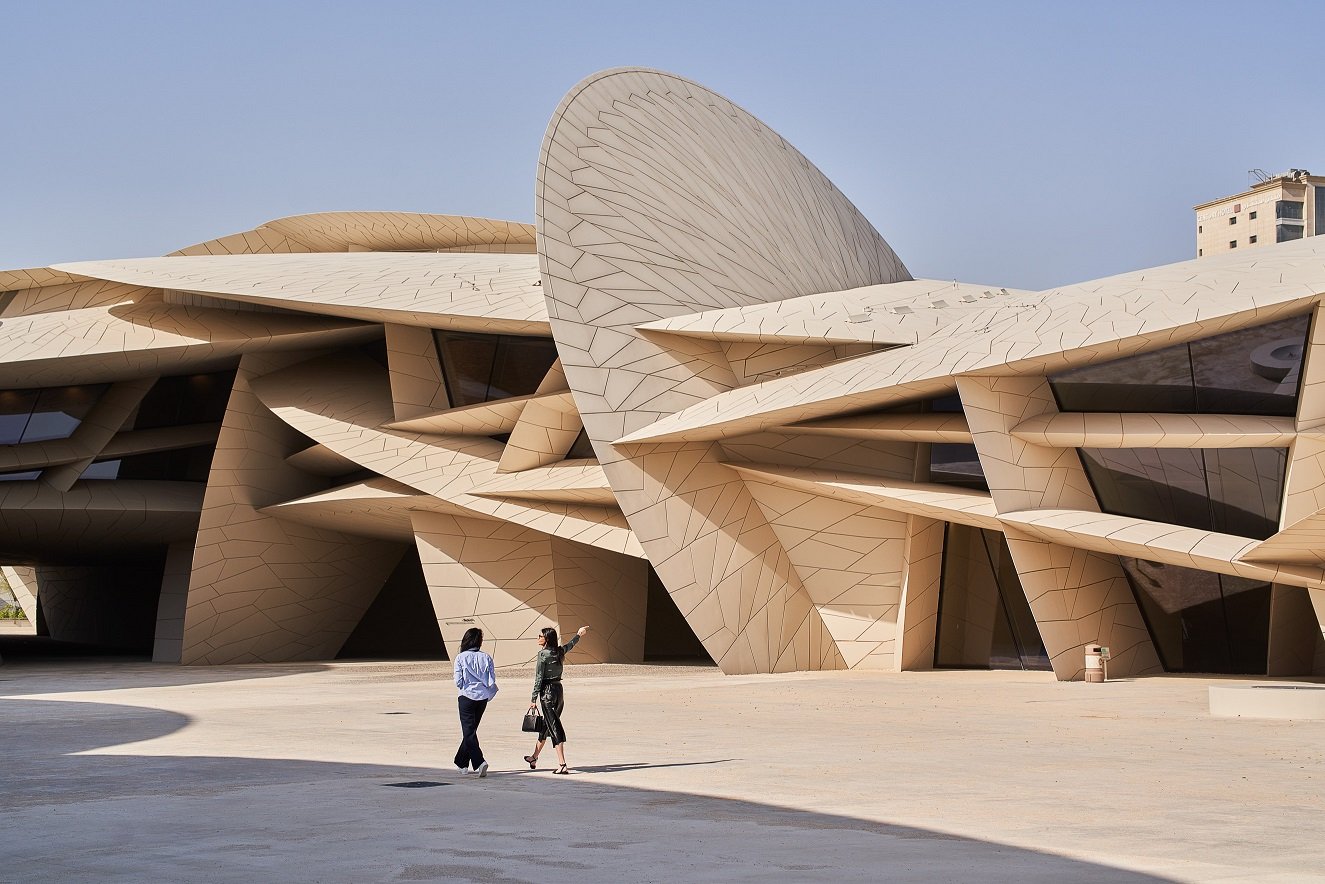 Qatar National Museum, amazing architecture. Credits: Qatar Tourist Board
Qatar National Museum, a museum celebrating the culture and history of Qatar. Around the historic princely palace of Sheikh Abdullah bin Jassim Al Thani of Qatar and facing the Gulf of Doha, there is the National Museum of Qatar, a realization of the French architect Jean Nouvel! Opened in 2019, the museum is in the shape of a sand rose, 350 m long and over 52,000 m2, a real architectural masterpiece.
Learn about Qatar's rich cultural history, from its Bedouin past to the evolution of the modern nation that is Qatar today. The museum will immerse you in a ballad that mixes music, oriental scents, projections and contemporary works by Qatari and international artists. Which disorients all your senses thanks to the timing of this impressive, playful and sensory visit.
3. Villaggio Mall, shopping center with Venetian decor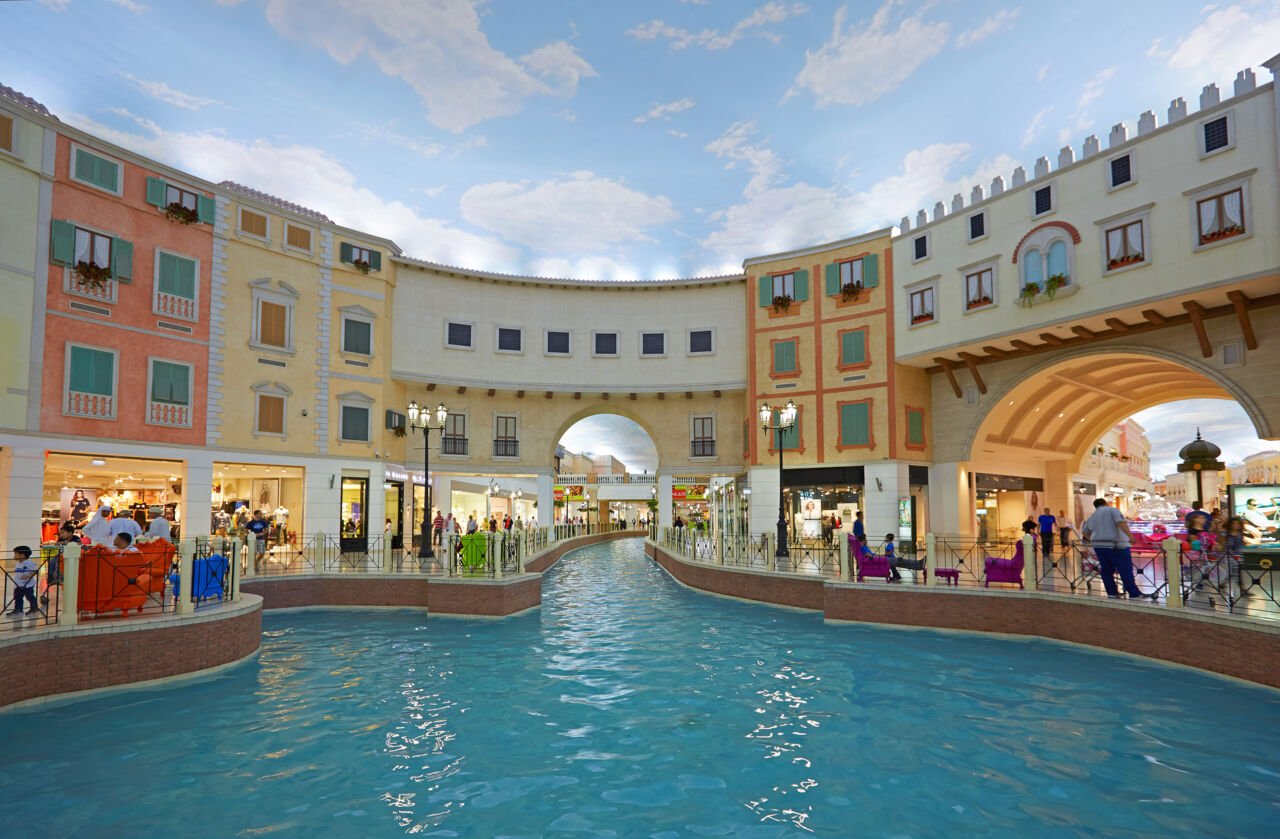 Villagio Mall, a small Venice in Qatar. Credit: DR
Villagio Mall is the perfect place to shop in Doha in an artistic Venetian setting. A shopping mall with lavishly decorated ceilings, your shopping session will take on the appearance of a stroll. In addition to the shops, you will find a huge holiday complex and funfair, an ice rink, a bowling alley as well as the huge amusement park Gondolina.
If you are with your family, this place will fill your day with various activities on offer. In terms of shopping, there are international brands such as Louis Vuitton, Prada, Dior, Mango, H&M etc. Are you tired of shopping? Take a break for a gondola ride on the canal that winds through the mall. No, you are not dreaming, you are not in Venice but in Doha, Qatar.
4. Magnificent beaches of Doha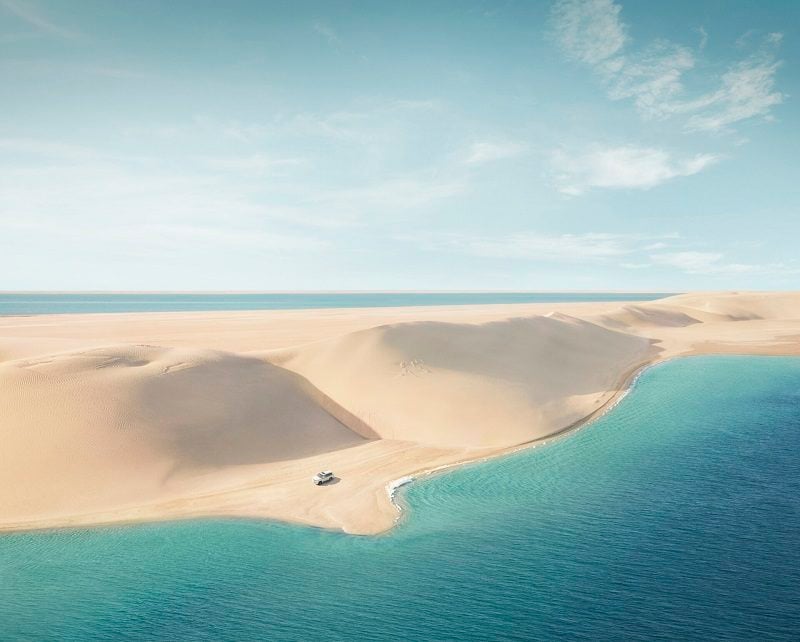 Sealine Beach in Qatar. Credit: Qatar Tourism
Only 1h20 from Doha, the sandy beach and crystal clear water of Fuwairit Beach await you. An exceptional place to enjoy the paradisiacal landscape and swim in the transparent water. For lovers of water sports, it is possible to go kitesurfing. Fuwairit is a hanging place for turtles (sea) turtles, an endangered species.
For those who want to enjoy a beach not far from the capital of Qatar, there is Sealine Beach in Mesaieed, one of the most popular beaches in Qatar. This beach has many activities with family and even with friends: camel riding, dune safari, swimming… Do not hesitate to walk along this beach at the end of the day to enjoy the beautiful sunset.
Getting there: Sealine Beach is located in the south of Qatar, 40 minutes from the city of Doha.
5. Katara Cultural Village, a village with traditional architecture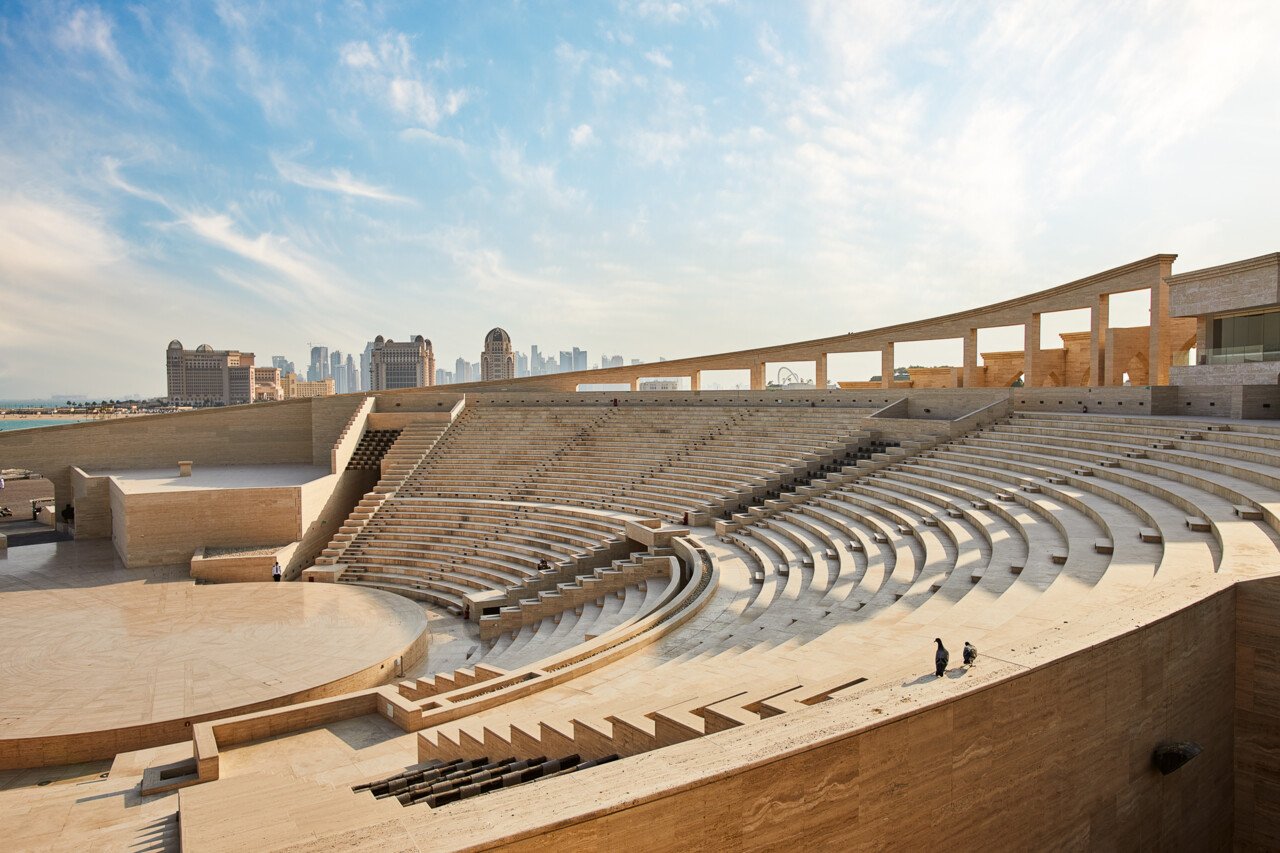 Qatar Cultural Village. Credit: Visit Qatar
Qatar Cultural Village concentrates the culture and traditions of Qatar. This village with traditional oriental architecture is home to numerous galleries and cultural and artistic societies. A combination of tradition and modernity.
The Katara Cultural Village covers almost 100 hectares! Stop at a museum showcasing the country's maritime heritage. By the sea you will find straw huts and tourist souvenirs. Katara also has a magnificent outdoor amphitheater in Greco-Roman style.
6. Souq Waqif, a century-old market in Doha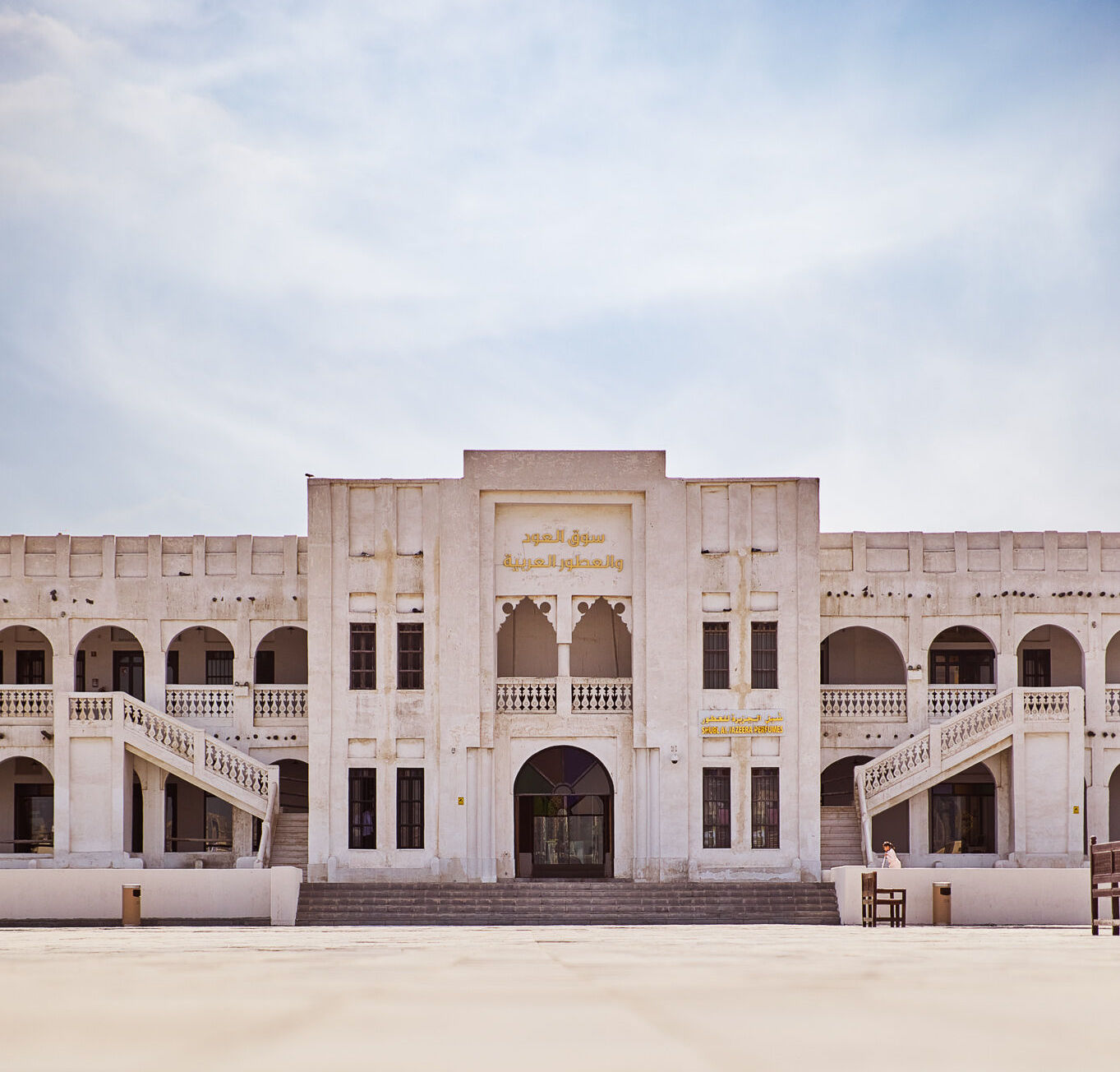 Doha Gold Market, an iconic place. Credit: Qatar Tourism
The famous Souq Waqif is located in the oldest district of Doha, on the banks of Wadi Musheireb. Discover the urban landscape of Doha, many shops and stalls await you, a real traditional market that is always very lively. This is the perfect place to shop for oriental spices, handicrafts and pashmina shawls. As for the "Gold Souq", this souk is dedicated to gold. Make no mistake, the gold souk will satisfy all your needs, regardless of your budget!
As with all souqs, you have to haggle a bit to negotiate the price! Take a break in the camel enclosure to see different animals such as the majestic Arabian horses. It is also possible to book a cruise on a traditional dhow along the Corniche. A chance to admire the beautiful sunset and admire Doha in the evening.
7. Pearl of Qatar: Fascinating island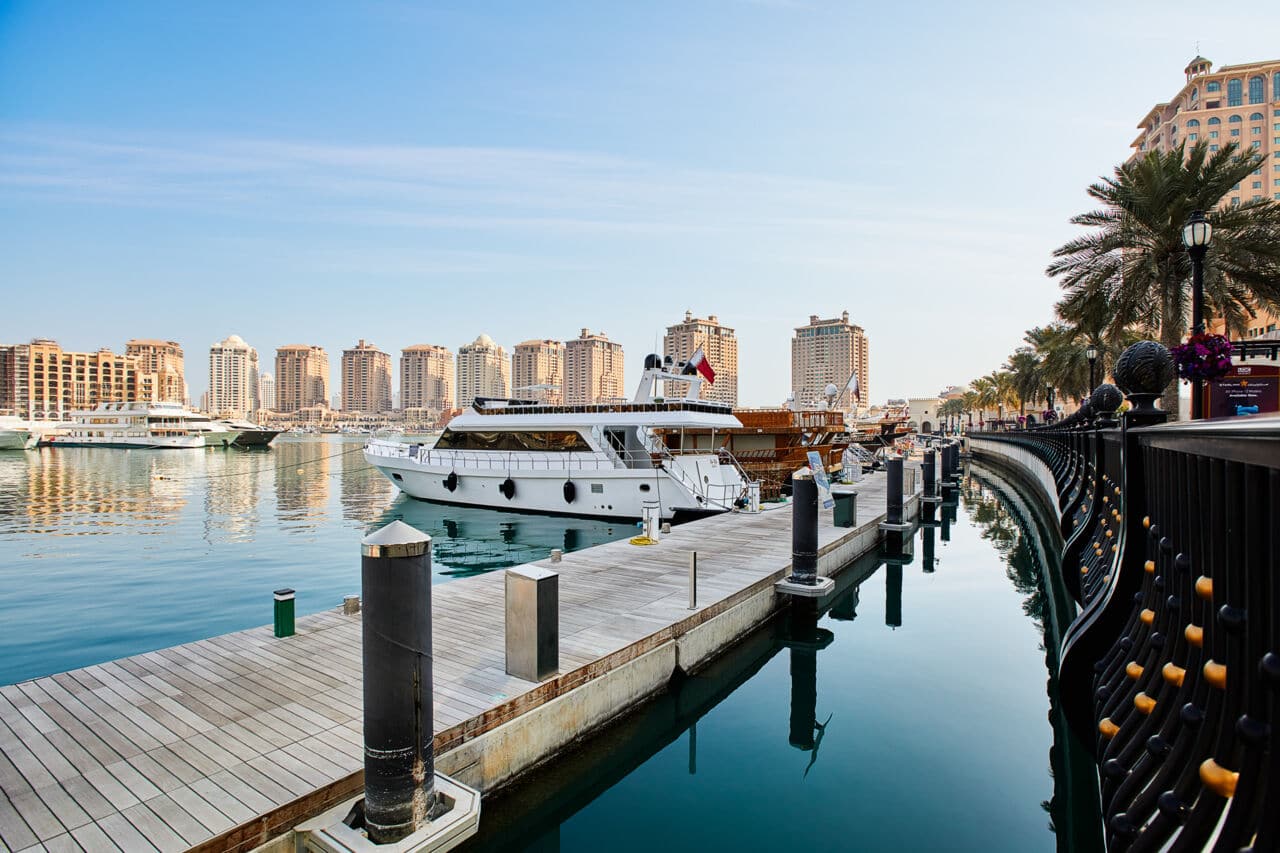 Pearl Qatar, a prestigious area of ​​West Bay. Credit: Visit Qatar
A pleasant island that combines rest and fun. Pearl-Qatar is an artificial island located not far from the West Bay Lagoon in Doha. As its name suggests, the island is built in the shape of a pearl on an old diving site dedicated to pearl fishing.
Surrounded by yachts, the island is surrounded by beach villas, luxury shops, marinas, residential towers and luxury hotels. For meals, the island is home to trendy restaurants, a real taste journey. Biser is a very touristic place, also nicknamed the "Arabian Riviera".
8. Stroll the Doha Corniche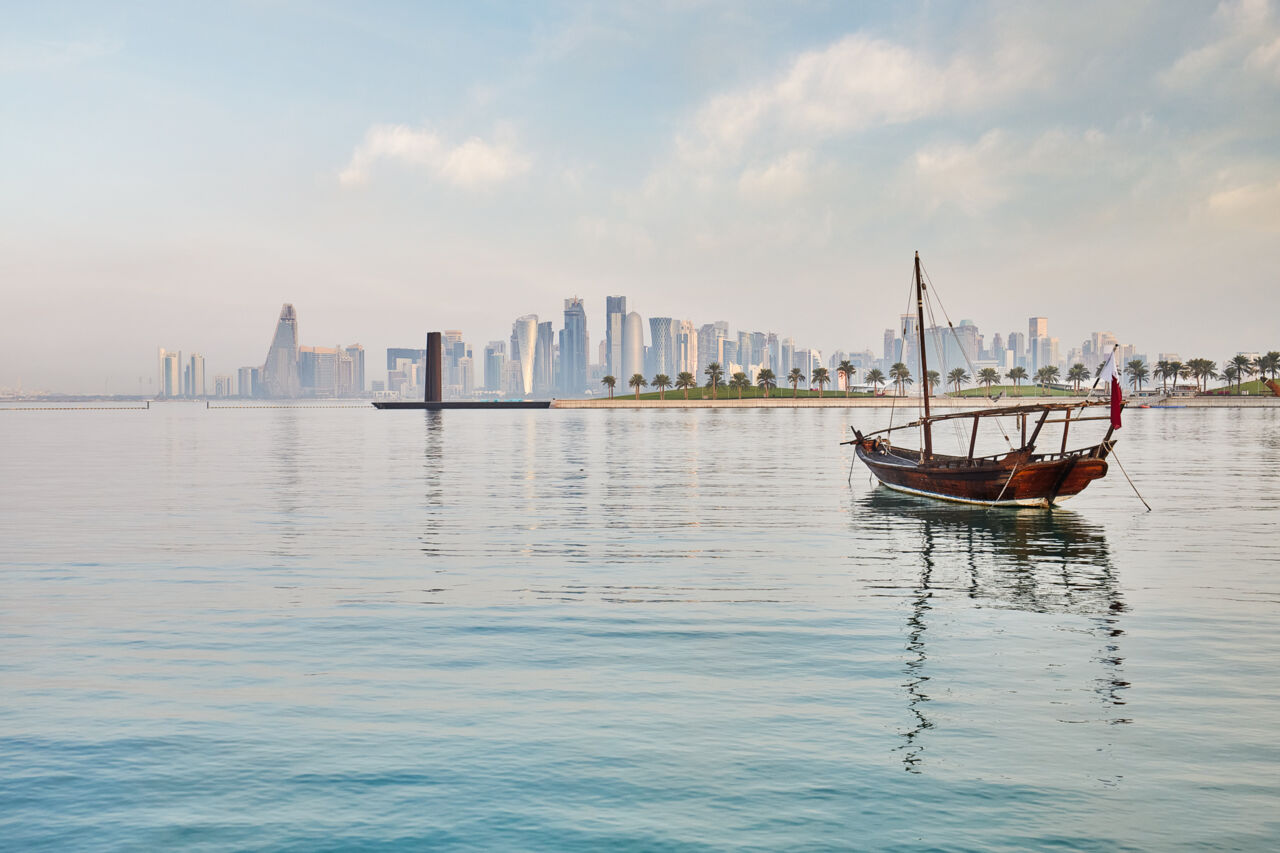 Doha Corniche. Credit: Visit Qatar
Seven kilometers of horseshoe-shaped ride along the sea with a beautiful view of the modern landscape of the city of Doha. Palm tree-lined boulevard and two-lane roadway.
Various events bring life to the Corniche such as National Day and National Sports Day. Would you like to walk along the Corniche in the evening? Traditional boats will light up your night walk along the bay. Board an Arabian dhow for a cruise along the Doha Corniche.
9. Visit the mosque of Imam Muhammad ibn Abd al-Wahhab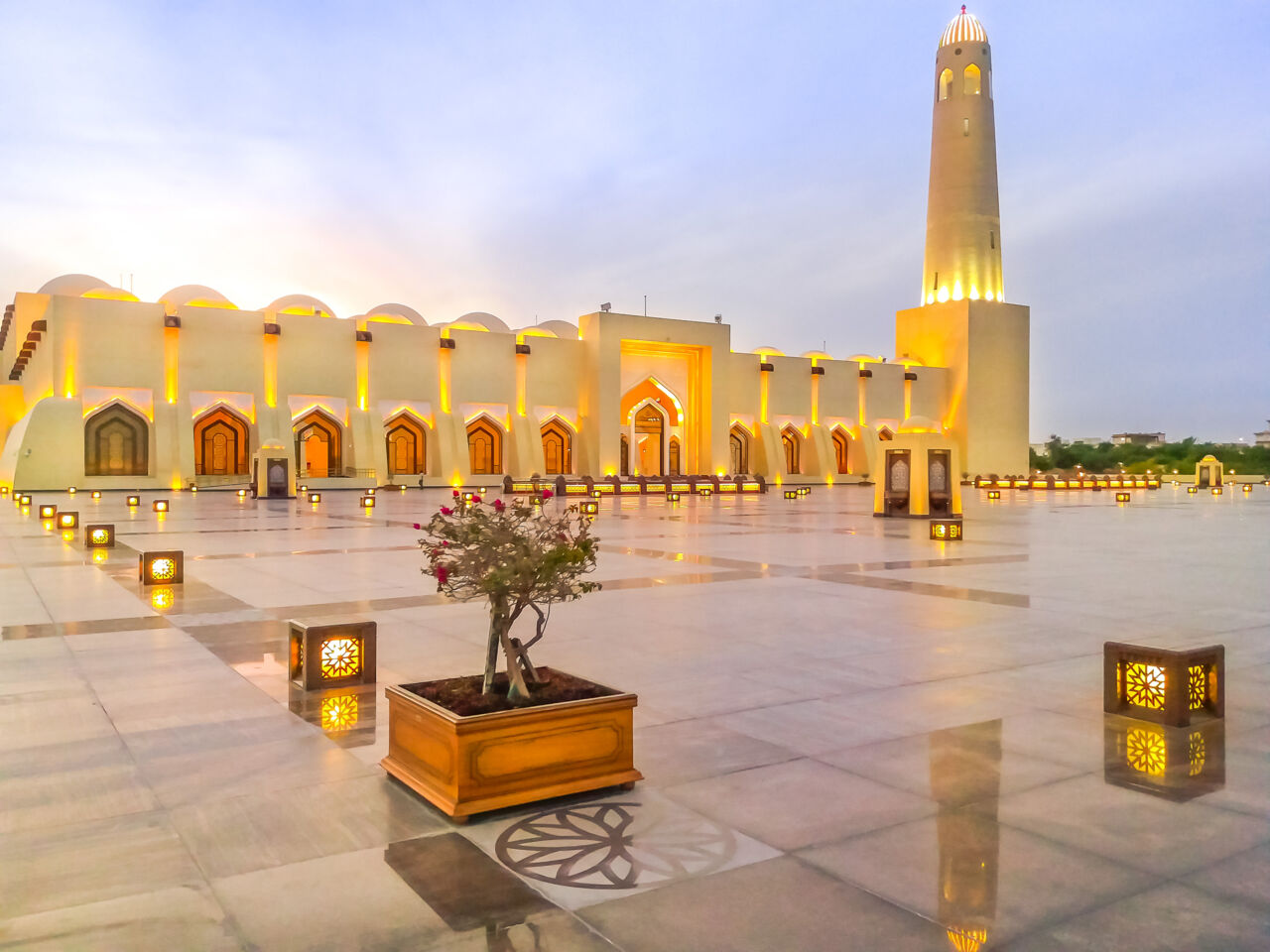 Exterior of Imam Muhammad ibn Abd al-Wahhab Mosque. Credit: Visit Qatar
A dazzling fortress-like religious stronghold. Imam Abdul Wahab Mosque is located on top of the hill. A fusion between traditional and modern. Opened in 2011, it is the largest mosque in the state of Qatar. In this building there are three libraries, separate prayer rooms and rooms dedicated to learning the Koran by heart. This holy place can accommodate more than 30,000 believers. Visitors will be able to visit the mosque outside of prayers. Also note that the entrance to the Mosque of Imam Muhammad ibn Abd al-Wahhab is completely free.
The Islamic architecture of the Grand Mosque in Doha is magnificent. It consists of several domes, the exterior of which is illuminated after dark. During the hottest days, the marble floor will cool you down.
10. Banana Island, an island for a lazy day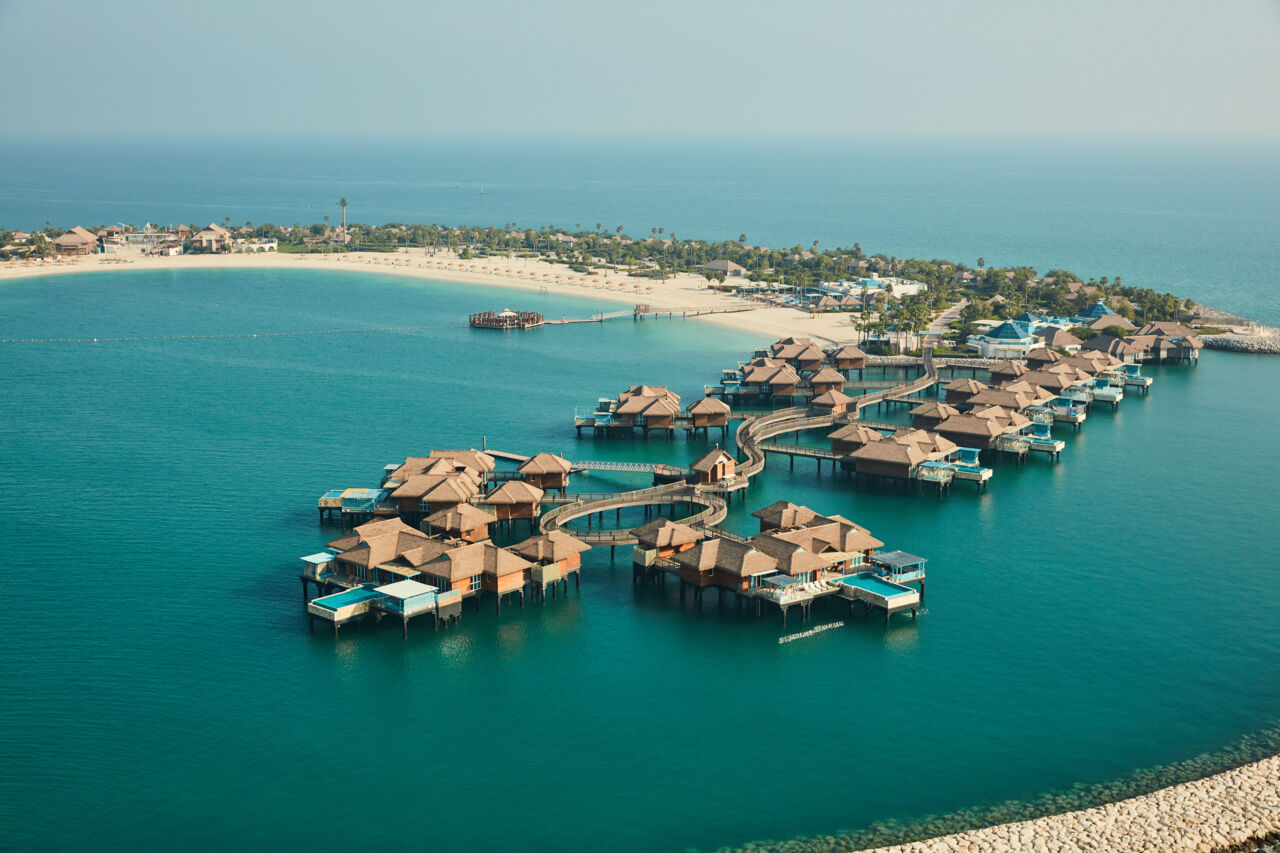 Banana Island seen from above. Credit: Visit Qatar
Located just 25 minutes from the heart of Qatar's capital, the resort is located on a beautiful island. We offer you many activities. For a moment of idleness, Banana Island Resort offers relaxation, well-being and pleasure. It is a true place of Arabian luxury, perfect for a romantic or family stay.
The resort also has a wave pool to try surfing or diving. For the more athletically inclined, there are many water sports on offer such as wakeboarding and kayaking.
11. Qatar Desert 4×4 Safari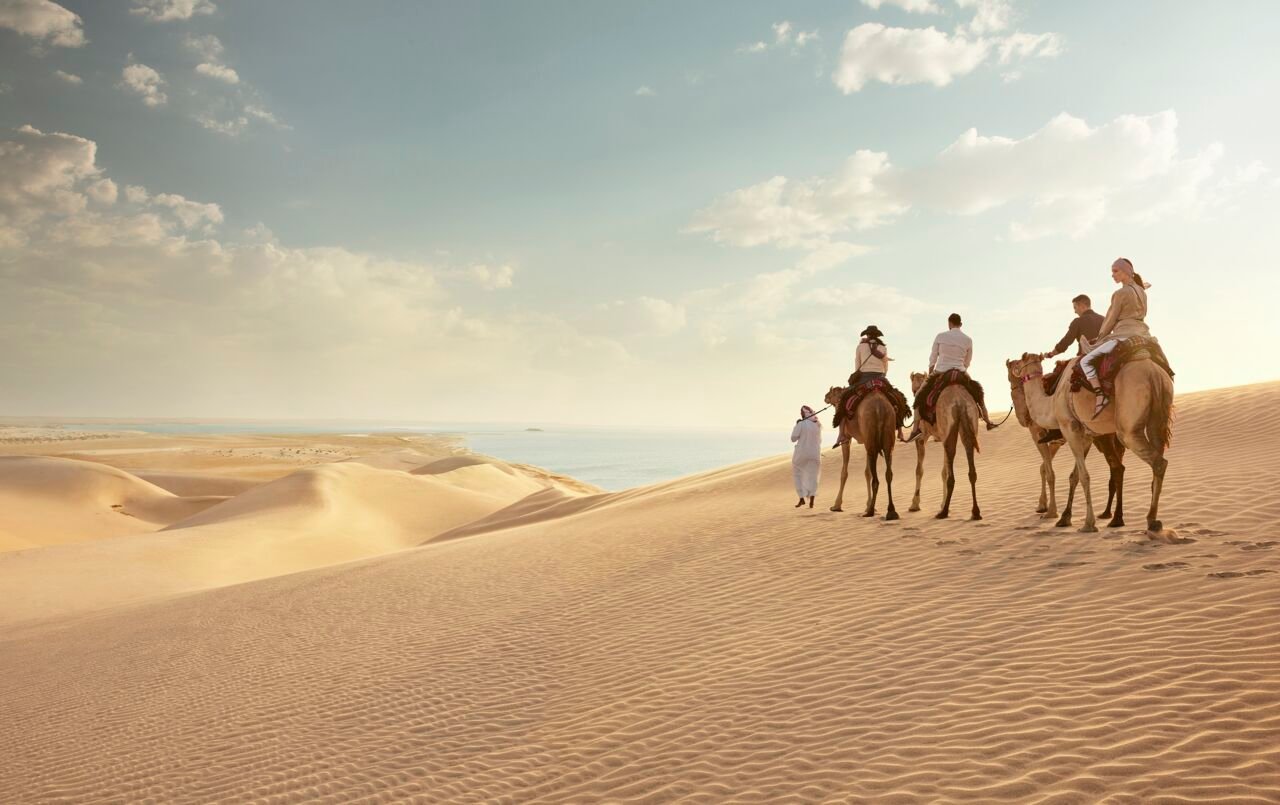 Visit the Qatar desert on the back of a camel. Credit: Visit Qatar
Admire the beauty of the Qatari desert and the turquoise sea of ​​Khor Al Adaid. A landscape of dunes flowing into the ocean. We advise you to book your departure from Doha which will take you south along the coast of Qatar in a private 4×4. Also enjoy a traditional camel ride.
12. How to get around in Doha?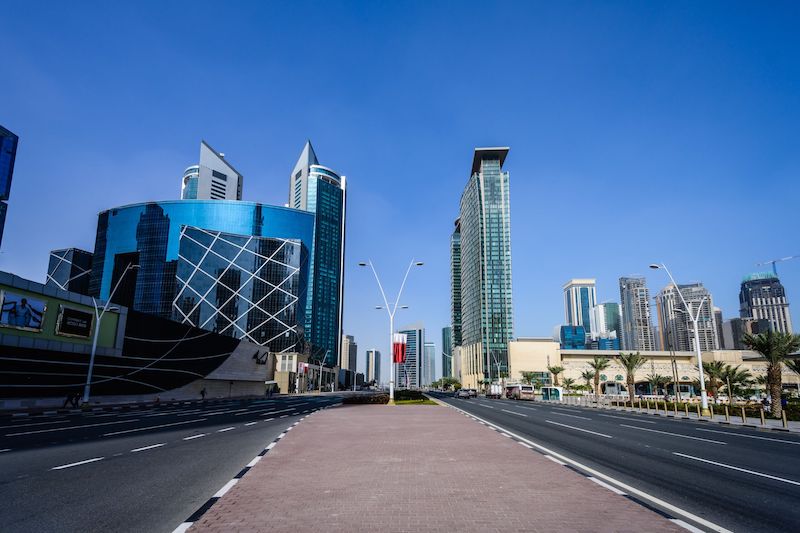 The city of Doha and its main roads. Credit: Visit Qatar
In Doha, one of the best ways to get around is the new metro system. A network of spikes that includes trains that can go up to 100km/h! Premium passengers have "gold class". As for the ticket, the trip costs QAR 2 (about 0.50 euro cents). A reusable card costs QAR 10 (2.75 euro cents).
Many means of transport are available to visitors: buses, taxis, as well as public transport apps such as Careem and Uber.
13. Walk Msheireb Downtown Doha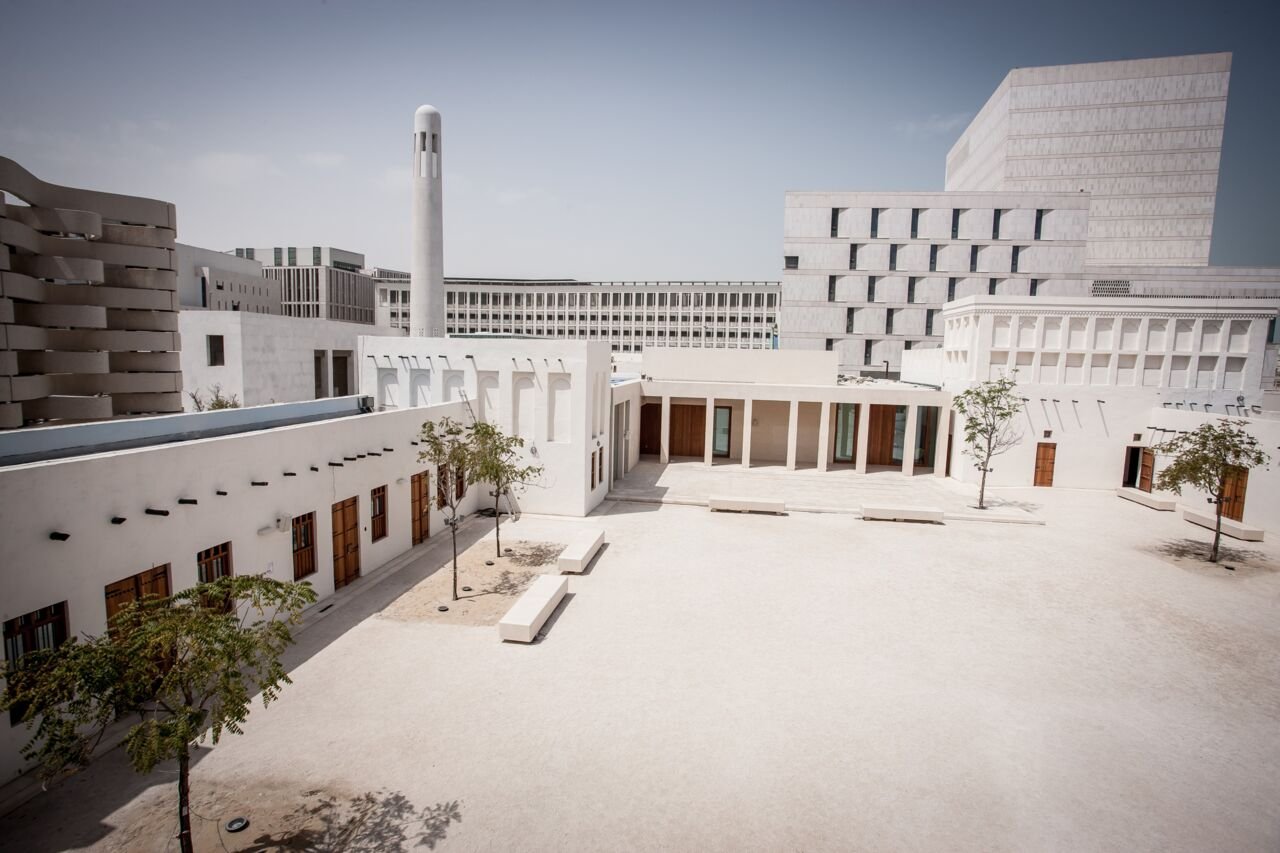 Credit: Visit Qatar
A thriving neighborhood with contemporary architecture. On the program, a community atmosphere, lively shopping streets and a culinary scene to absolutely discover. Msheireb Downtown Doha means "place to drink water" in Arabic. A refreshing neighborhood full of luxury boutiques and air-conditioned outdoor dining.
This revitalized downtown Doha is home to 300 retail outlets as well as commercial buildings. To get there, nothing could be simpler. The largest metro station in Qatar makes it easy to get in and out of this district. Are you transported? There is a large underground parking lot at your disposal.
14. Ride a Dhow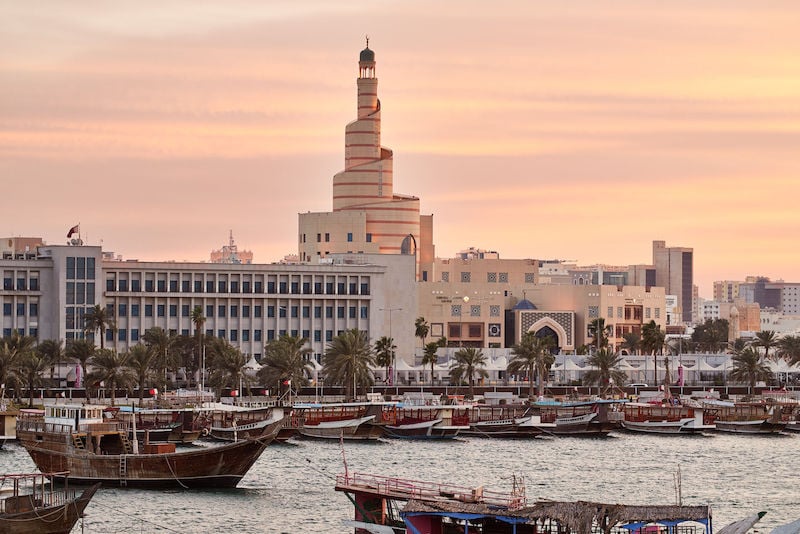 Tour the Doha area on a dhow. Credit: Qatar Tourism
Embark on a tour of Doha on a traditional Dhow boat. Boarding is near the Museum of Islamic Art. In general, this leisurely ride takes about 2 hours. You will follow the Corniche and West Bay to finally reach Sheraton Park.
15. Where to stay in Doha?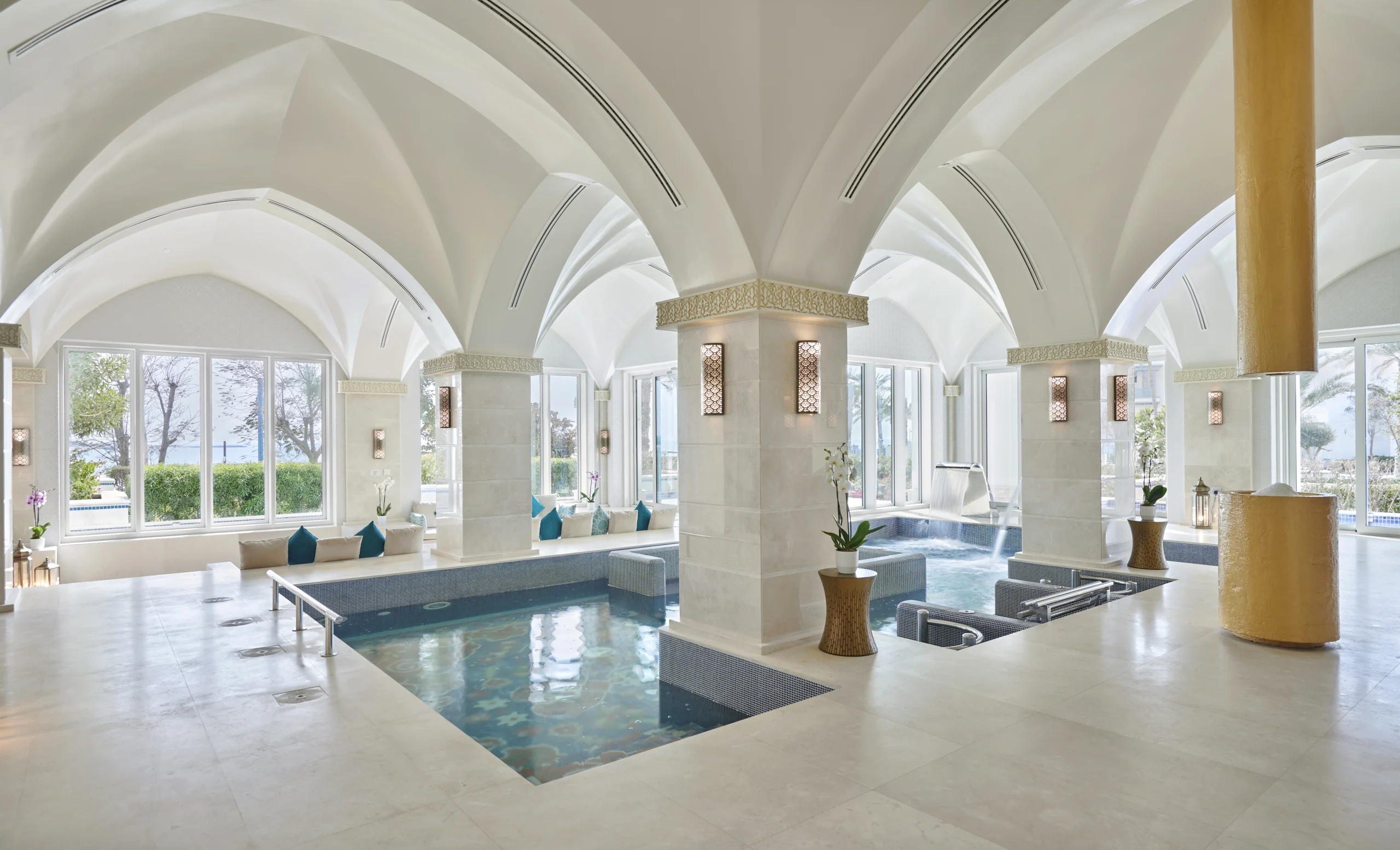 Hotel spa. Credit: Hilton Salwa Beach Resort
Many hotels are available to you during your stay in Doha. However, the editor's favorite hotel is the Hilton Salwa Beach Resort, which is located not far from the border with Saudi Arabia. Indeed, the hotel has a private beach that stretches over 3.5 km. The hotel is somewhere between relaxation and sensation thanks to its water theme park. Ideal for families! The Hilton Hotel also has a spa and outdoor pool and more than 20 restaurants. Villas are also available by the sea for a beautiful view.